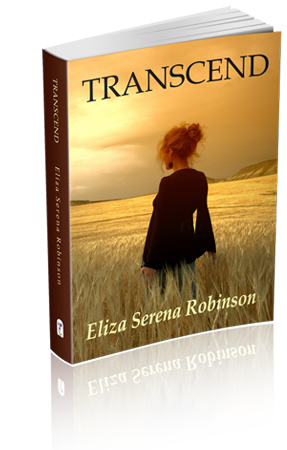 Book three in The Three Stages trilogy
Teenage/young adult
Post-apocalyptic/science fantasy/romance
13+
Transcend is the sequel to Amend
Her friend is dead. Her enemy is dead. Phoenix is trying to move on with her life, but the past keeps drawing her back into its clutches. As long-closed wounds are reopened, Phoenix learns that the only way she can move forward is to forgive.
As the tumultuous relationship between Phoenix, Persephone, and the Tsar is brought to life again, the past and the future collide in an extraordinary act of fate, and a new order is established, tying some inextricably to their actions, and setting others free of the history that haunts them.
Transcend is the final book in The Three Stages trilogy, and concludes the three-part tale of Persephone, Phoenix, and the Tsar.
Transcend is available in all good bookshops, and Amazon.
Signed copies from the author are available from this website.
Transcend
Author: Eliza Serena Robinson
ISBN: 978-0-9931586-0-5
208 pages
229mmx152mm
£7.99 (+ P&P)
Order your signed copy via PayPal
UK
£7.99 (+ £2.00 P&P)
Rest of the world
£7.99 (+ £7.00 P&P)
To write a letter to Eliza please use the contact page >>