I've been reading Naomi Novik's Spinning Silver since June 2019. The past ten months have been busy, chaotic, and intense, and as much as I love to escape into fantasy fiction, reading wasn't always my first priority this year. Lately, I've had a desire to lose myself in fiction, in a fantasy world where my own problems don't exist, and everything feels possible. The thing that strikes me most about fantasy fiction is the way people can just run away, start their life again. They're not tied to an intricate socio-economic system the way we are, they don't exist in databases and social networks, their money isn't trapped in banks, they can just disappear.
As I sank back into the pages of Spinning Silver, I remembered the woman I was when I first started reading it. I was on a train in Lithuania, and there was an issue with the seat allocation, so I spent the journey from Vilnius to Klaipeda sitting on the steps between carriages, squished against bags and bikes, watching the world out the window whenever I looked up from the book. I wore a long skirt—black, patterned with flowers in vibrant, bold colours—that I'd bought from a vintage store in Vilnius a few days previously. The sun was shining and my skin was tanned, and I didn't know what to expect from the next phase of my journey, but I felt strangely at peace.
The next stage of my journey only lasted 5 days. I'd found a placement through Workaway to work as a nanny for a family living in the Curonian Spit. There was a lack of communication regarding expectations of my position, and it became increasingly clear that I wasn't what they were looking for – and that I was losing my mind. I remember the mother told me I "don't have the right personality for working with children". She had a point. I think the issue was largely the language barrier, and the ages of the children, but I felt suffocated, and it was such a relief to leave.


I decided to leave the evening we had that conversation, and I left the next morning, without a goodbye. I had a vague outline of a plan. I booked a bed in a hostel in Vilnius for three nights, and a bus to Estonia for once my time in Vilnius was up. I arranged a job interview at a hostel in Estonia; I had no idea what I would do if I didn't get the job.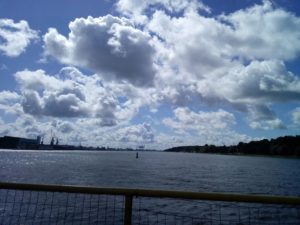 I sat in a window seat in the middle of a coach from the small village in the Curonian Spit to the ferry port, where I could get a boat to Klaipeda, and I couldn't stop smiling. I had three empty weeks that I didn't know how I would fill. I belonged to no one, and all that belonged to me fit into a backpack and a laptop case. I was free in a way I had never been in my life. I miss that freedom now; I've missed it since the moment it ended – though I can't pinpoint when that moment was.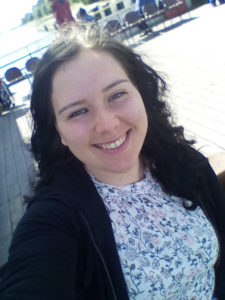 There are two Elizas: the Eliza who travels, and the Eliza who comes home. I need them both. I need routine, I need security, I need stability. And I need the radical freedom of existing alone in a foreign country, where no one expects anything of you and you don't expect anything of yourself. I will hand in my final essay of my undergraduate degree on the 8th of May, and then I am, once again, alone and facing an uncertain future. But it's different this time. The unknown doesn't represent freedom; it weighs me down. Sometimes when I think about the future, I feel as though my lungs are paralysed, I can barely breathe. I am a planner – I am impulsive too, but I will always have some kind of plan, even if only an improvised one. The whole point of writing so many blogs this month was to distract me from everything that's going on in the world, so I don't really want to get into it here, but what I will say is that this is a control freak's nightmare, and it is a scary world to be graduating into. There is no past experience I can use to make sense of it, because this is all new to me. It is unprecedented, and I like to be able to predict my future.
So, we go back, back to Lithuania, July 2019. When I returned to Vilnius, I was not the same woman who had left 5 days before. I've always viewed myself as a fairly uptight person, but now I was ready to take risks, ready to live in the moment, exist for the story if nothing else. I was exhausted, and I only stayed awake because I had to wait up for my laundry to come out the dryer. I walked through the Old Town, bought cold roast potatoes and an apple and sat on a bench by the town hall to eat. Then I texted a man I'd met at my hostel the previous week. He'd asked me out for drinks, and I'd declined the offer because I'd had a bad cold and wanted to sit in my pyjamas and watch Grey's Anatomy. But now I was back, and I wanted some good old-fashioned grown-up conversation.
I talk about freedom like it is the ultimate god I worship, and what sometimes gets lost in my idolisation of freedom is that it is an ambivalent concept. I don't want to live a perfect life; I want to live an interesting one. Sometimes freedom means going on questionable dates with men who are 12 years older than you; other times freedom is quitting your job and travelling across three countries in the hope of finding a new one. Freedom isn't looking back and seeing your life as a perfect, healthy experience; freedom is looking back on your life and knowing your choices were your own. We can't prevent ourselves from having bad experiences, and the more we try to do so, the harder it becomes to grow up as authentic, secure adults. The thing I've learnt most from travelling is when to trust my gut, when to have complete faith in myself and my ability to get from point A to point B (whether those points be geographical or internal).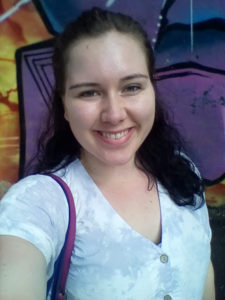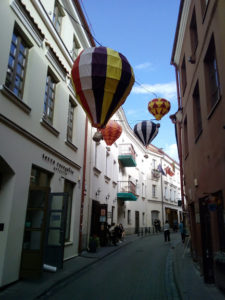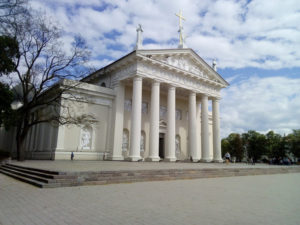 I've written more about the time I spent in Estonia last summer than my weeks in Lithuania or Latvia, but it is the combination of those three journeys that taught me to trust myself, to build a more stable identity than I'd previously been able to sustain. Lithuania was freedom, Latvia was escapism, and Estonia, chronologically sandwiched between the two, taught me I'm capable of starting over, of building a new life. In Estonia, I had a job and I made new friends and I evolved and changed over the course of those two months. I spent so much of my time at university scared of graduating, of moving away from Glasgow and starting from scratch. I spent 2.5 months travelling in the summer before my 4th year of university, and it was this journey that gave me the knowledge that everything I need to create a new life exists within myself. I returned to Glasgow so much more confident in who I was and what I wanted. Some of that confidence faded over time, because life was tough on me this year, and I don't entirely know what I want from my future now. But I know who I am, I know what my foundations are. Any stable sense of self I have came from the freedom I allowed myself, from taking risks, from putting myself and my own needs first.
I'm at a point in my life where I need to balance freedom with practicality. I'm young and intelligent and have just enough common sense to get by. The world is not my oyster, not yet, but it is not my enemy. Freedom means different things to me now than it did last summer. Freedom as a soon-to-be graduate means finding a job that pays enough to live on, freedom means the possibility of moving away once the lockdown ends. There are things I want, such as to hear back about the one Masters application I sent off, but my freedom is not defined by the results of these things.
My future is in my own hands now, and that's the only thing I've ever wanted. It's scary to have that responsibility. Sitting here in Glasgow, at my desk by my bedroom window, overlooking the train tracks and the back of an Argos building, I don't feel the freedom of that bus journey in Lithuania. Freedom looks different now, and it will look different in my future. But in spite of the mask it wears, I'm learning to recognise freedom no matter how it presents itself. I will soon have a university degree, I have citizenship to two countries with powerful passports, I am intelligent and resilient, and I am ready for the next adventure. That adventure will probably be an office job, a 9-5 life that I never aspired to. But right now, even that seems like freedom.
There are different kinds of freedom. Often it manifests in the ability to choose one's own path, to live the life we seek to live, instead of following a road someone else has mapped out for us. There is also freedom in escapism. I walk the same roads and shop at the same supermarkets and limit my sights to the same views from the same windows, day after day, and I no longer seek freedom in some faraway land. Freedom no longer comes from strangers; it comes from myself. I let myself disappear, let myself put my phone on flight mode and take my time to reply to messages, let myself read fantasy novels, experience a world I can't fully relate to.
I went for a run this morning, and for the first time in months (if not years), I spent my time fantasising about creative projects instead of people. Once I've finished my dissertation, I will properly begin writing the sequel to my novel The Purest Form of Chaos. In all honesty, I hadn't put much thought into the sequel yet. Not because I'm not passionate about it, but because I didn't know where to start, didn't know how to make it original and special and worthwhile. I could spew some bullshit like "perhaps there's freedom in entrapment", but I don't believe that any more than you do. I'm not suddenly thinking more about my novel because I'm stuck inside 23 hours a day, this lockdown is not going to make me a creative genius. I'm thinking about my novel because it's how I self-soothe. I write, I read, I look back at old travel photos, I keep myself sane however I can. I have no intention of romanticising this lockdown, it is not going to make me more creative or more productive, or anything else the late-capitalist propaganda machine would like us to believe.
I'm learning to think clearer these days, learning which fantasies to let go of. I've stopped clinging on to fantasies of people who've made it clear where I stand with them, and I've certainly stopped storing faith in fantasies about my future. The only freedom left comes from fiction. I had this thought yesterday: what do people who don't overthink/hyper-fixate fill their minds with? Do they think fewer thoughts, or just fill their minds with a greater variety of topics? I don't think I'll ever have first-hand experience of the answer. What I do know is that it's nice to have some new thoughts for a change, to think about the novel I'm writing, or the novel I'm reading. Fiction is a comfortable place to exist. I spent the better part of my teenage years reading and writing novels, and those habits slipped away as I grew up and had a more stimulating life. I forgot why I read, why I wrote – that it was never about productivity, it was always about comfort, about finding my own meaning in an inhospitable world. Fiction has always been escapism for me, but not in a numbing, self-medicating way. I've spent so long caught up in fantasies about the 'real' world that I forgot the most profound freedom of my life came from fantasies of fiction.