29th June 2016 —
There is a strange paradox here, that the happier I am during the day, the more I cry at night.
Today has been my best day in Tallinn so far. I spent hours exploring the Old Town — I walked up the hill behind Toompea Castle (yet another setting from my book), and went up the stairs to the viewing platforms, which are one of my favourite places in the city so far.
From the viewing platforms, you can see the fairytale turrets of the city's rooftops, and the blue sea beyond. It was impossible not to imagine myself as a medieval princess as I walked up those stairs.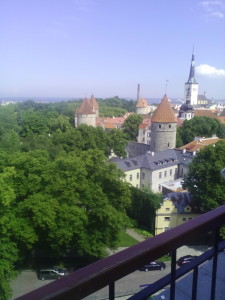 Then I explored the area around Toompea, Alexander Nevsky cathedral, the houses of Parliament (which will become a significant setting in book 4 in my series, which I'm currently writing). I went further into the Old Town, near the Danish King's Garden, and Kiek in de Kök. I bought a scarf from a young woman at a street stall, and we had a conversation in English. I told her about my books, and she said she'd never met a writer before.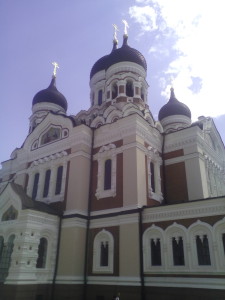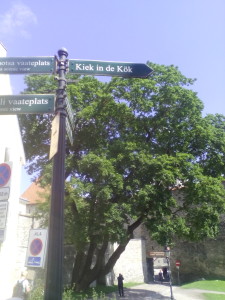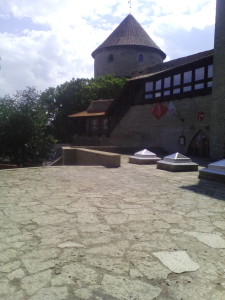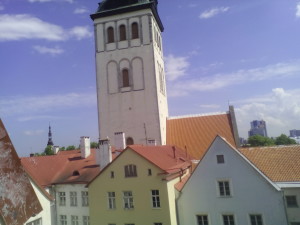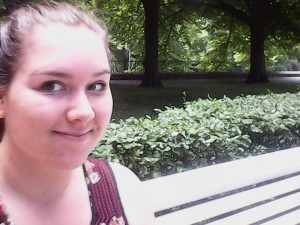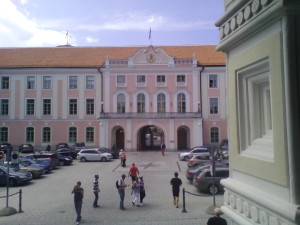 Later, I went back to Raekoja Plats. It was market day, and the exact selection of cobblestones where Persephone will be shot in 309 ½ years from now was covered by a market stall, so I had to fangirl from a distance.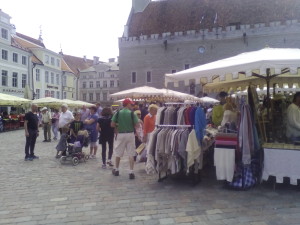 I was back at my flat by 4:30. I'd had such a lovely day, but I felt miserable and lonely. I told myself I would nap for a bit, then go out and buy something for dinner, but when I woke, three hours later, I couldn't be bothered.
I ate rye bread and stared out the window at the residents of the building opposite (a side effect of being a writer is being a voyeuristic little creep). I felt sad.
Some guys were talking loudly outside, and I wanted to yell at them, to scream "shut up! Shut up! Shut up!", because I hated this strange language, where everyone sounds like they're drunk. I wanted to be home, in my own bed, with my cat, and my own language, and my parents to be in the same house rather than half way across the continent. I wanted my laptop, so I could write my damn book, rather than explore the place where it's set. Most of all, I didn't want to be alone.
I cried. I sobbed, and sobbed, and sobbed. Then I wept, and my tears slowly ebbed to sniffles. I stared out the window with ferocious intensity, and vowed that this was the last time I will ever be alone. I sobbed again, counted the days on my fingers, cried that I wanted to go home. My head hurt. I put on Lana Del Rey music, and cried myself to sleep.
30th June 2016 —
I'm currently sitting on a bench at Stroomi beach, eating banana chips and drinking strawberry juice, with a gorgeous view of the Baltic sea. There are two Russian boys behind me, practising their English. They clearly don't realise there is an English girl sitting a few metres away from them, because their conversation is comprised almost entirely of swear words, and it's hilarious. My favourite line so far is "Just to be clear, I don't fuck food!" What the hell?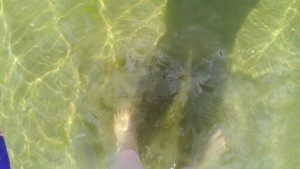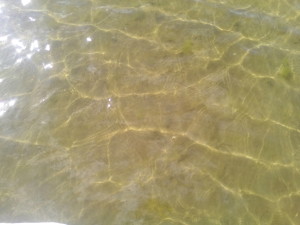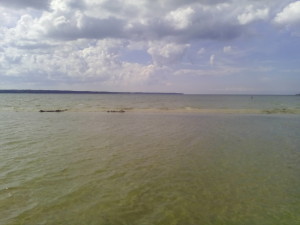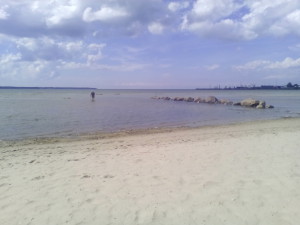 I feel like each day in Tallinn is better than the last. Whilst I played the tourist for the past few days here, today I'm playing the writer. I decided to avoid the relative familiarity of the Old Town, and scout out some new settings for book number 4. I planned to go to the Kalamaja district, but I (you'll never guess what!) got lost, and ended up at the base of Toompea Hill. I found a coffee kiosk which did soya milk, so I bought a latte, and (because it was raining by this point) sought shelter in the train station.
I then saw a sign for vana-Kalamaja, and followed that road into this gorgeous landscape of wooden houses and green, green gardens. I wandered further, till the houses which surrounded me were falling into disrepair. It was still raining, and I wore a singlet top, and shorts, and sandals, but the rain was almost warm, so I danced in it, and I skipped and laughed, and spun around like a mad thing.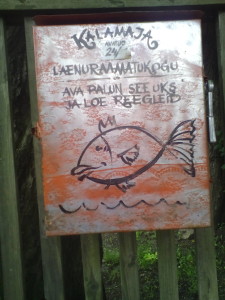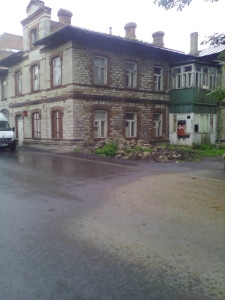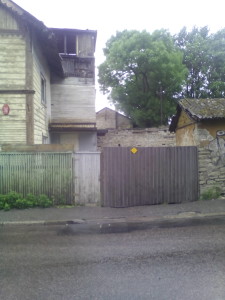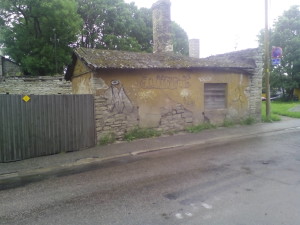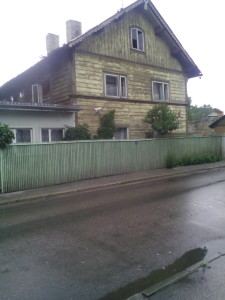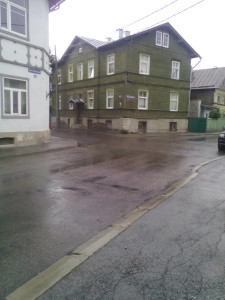 Then I ended up outside the Patarei abandoned prison, and Seaplane harbour.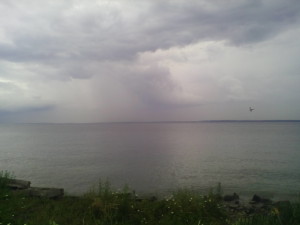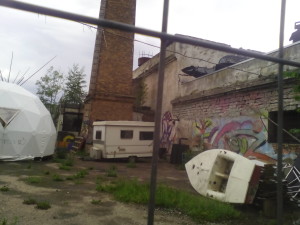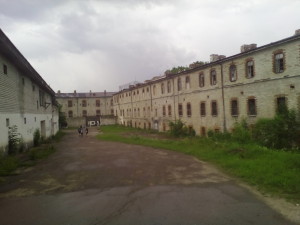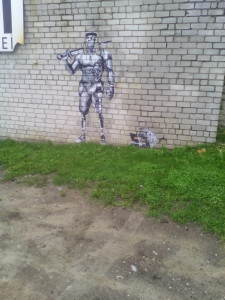 I wandered around for some time, watching the water, then decided to find an actual sandy beach. I walked for well over two hours to get to Stroomi beach. I made a detour to Selver to pick up some lunch, and finally found my way to this Baltic paradise. It's heaven here, where the sea and sky and clouds and far-distant trees are all shades of blue.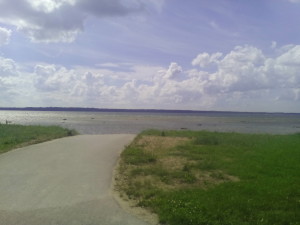 I thought of an analogy earlier, to describe my feelings for Tallinn; before I came here, I had a crush on this city. Then I came, and saw it was real and flawed, and the crush disappeared. But now I'm falling in love, I'm falling in love with the REAL Tallinn, not the idea of it that I had in my head, and that takes time. I came here as a writer, used go having control over her setting. Travelers don't have that luxury. I am kneeling down before this city, completely at its mercy, whereas when I write about it, it's completely at mine.
The sea is shining like sapphires before me, as though calling for me to cleanse my feet in its water, and I must go to it.
********************************************
I braved public transport to get back into the city. I took a tram, and then a bus, because my feet were so sore from walking all day.
I went to the Viru shopping centre, and wandered aimlessly for a while, then I walked through the connecting passage to Hotel Viru (the second time I've done this) and stood in the foyer, checking out the layout. It's possibly THE most important (certainly the most recurring) setting in my books, so it felt weird standing there, picturing how my characters would go about their lives. I want to go to one of the KBG museum tours they have there, to see more of the place.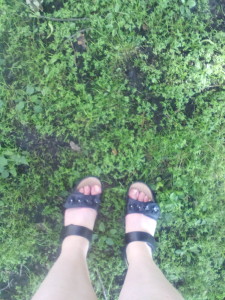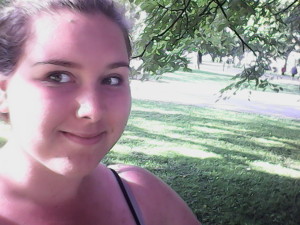 I then went to the Rotermann quarter, the final place on my list of book settings, and got really exc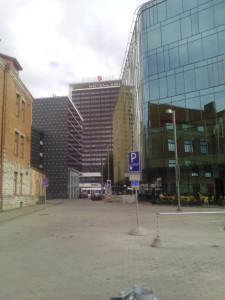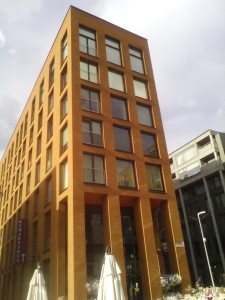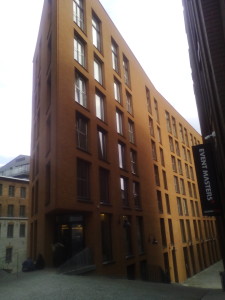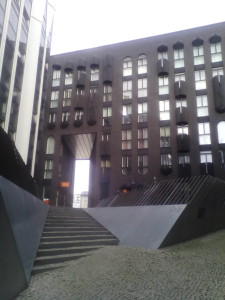 ited because I found an all-vegan shop which sold brands that I actually recognised.
It was the first night that I didn't cry before bed. I still felt a little deflated when I returned to my flat, but that could be more to do with insomnia than anything else. It's stuffy in here, and I can't find the switch to turn off the heating. And if I open the window, I can't sleep because it's too loud. And it's only dark for about an hour.
I tried to sleep, gave up, watched four episodes of Jessica Jones, and got to sleep at about 2:30 in the morning.
But it was my happiest day in Tallinn